Citizenship Amendment Act for the last several days (CAA) And directors and producers on issues like JNU Anurag Kashyap Are quite vocal. He is constantly criticizing the government's policies on social media. Apart from this, he is also supporting the students and opposing the government on the incidents in JNU and Jamia. Singer and actress were on this issue now Suchitra Krishnamurthy Anurag is openly in front of Kashyap.
A user on social media discussed Suchitra Krishnamurthy, former wife of director Shekhar Kapur and actress, in nepotism and in response they wrapped him up, citing the example of Anurag Kashyap. He said that people should prove themselves and not insult others. Suchitra said that instead of expressing displeasure on others, people should focus on their work.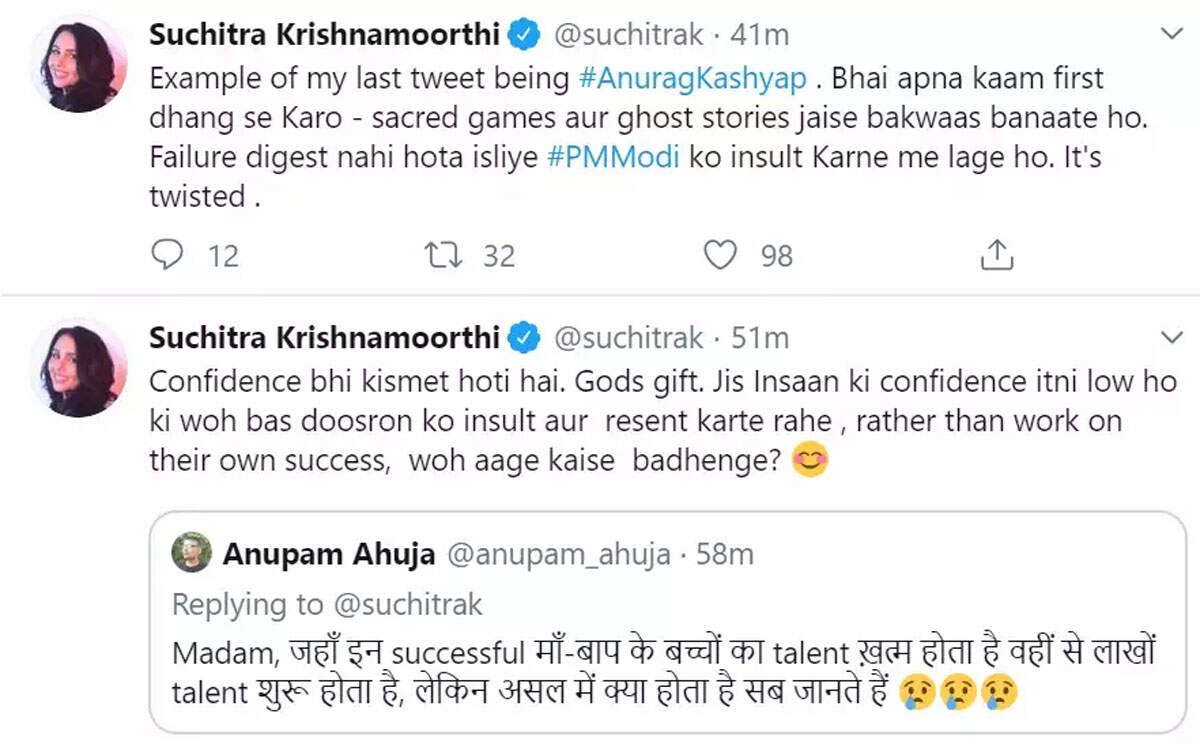 Suchitra's tweet on Anurag which he deleted
The next Tweet Suchitra wrote that the best example of this is Anurag Kashyap. He wrote, 'The best example of my previous tweet is Anurag Kashyap. Brother, do your work properly first. You make crap like Sacred Games and Ghost Stories. Our failure is not digested PM Modi Are you engaged in insulting.
In another tweet, Suchitra wrote, 'Everyone has the right to express their opposition and to have their views, but if we want a civilized society, then it should maintain cleanness and conduct. Dirty talk and abusive language may have become a fashion for films of some special people these days, but it should not become a role model for society. '
By the way, Suchitra may have become so vocal about Anurag Kashyap but later he deleted the tweet in which he had discussed Anurag Kashyap.