Actress Alia Bhatt Upcoming film on Wednesday Gangubai Kathiawadi Shared his first look with '. The two posters he has shared are getting much praise on social media.
Alia is seen in a completely different avatar in director Sanjay Leela Bhansali's film. Both posters have different looks of the actress. In the first poster, Alia is seen in Gangubai's younger days and is seen holding a pistol in a blue blouse and red skirt. Apart from this, he is wearing red dot and green bracelet.
At the same time, Alia is seen in the second poster in the avatar of Mafia Queen. In this black and white poster, Alia has a big dot and her look looks like a mafia. From fans to celebrities such as Deepika Padukone, Ranveer Singh, Anushka Sharma, Shraddha Kapoor, Alia's impressions from the get-up were seen and praised on social media.
While people are showing their love for actresses on social media sites, there are some who are now sharing the picture of the real Gangubai as well. A black and white photo is becoming increasingly viral and it is being said that it is Gangubai. In this photo, an elderly woman is seen wearing big red dot on the forehead.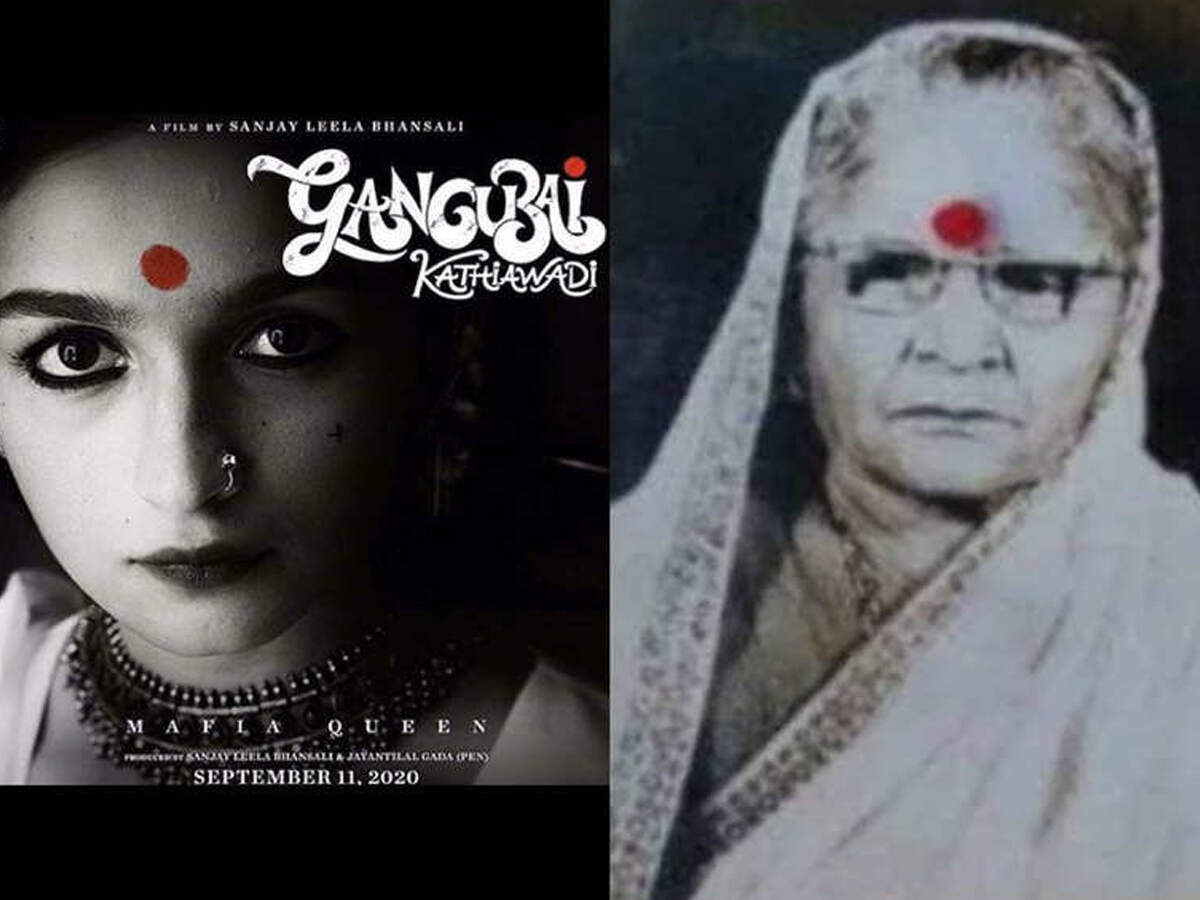 Alia Bhatt and Real Life Gangubai
While sharing the photo, many people expressed their excitement about the film and said that they are eagerly waiting to see this story on the big screen.
Let me tell you that in the film, Alia is playing the role of Gangubai, the famous mafia of Kamathipura who became an influential woman of Mumbai after prostitution at an early age in the 60s. The film is based on Hussain Zaidi's book 'Mafia Queens of Mumbai'. The film will be released in theaters on 11 September 2020.