new Delhi

Smartphone and accessories maker Gionee has launched its new power bank Gionee GBuddy in India. It is a true wireless power bank. This is Gionee's first wireless power bank to come with a 10000 mAh battery, launched in India. It looks similar to any common power bank, but a flat volt wireless charging pad is provided on the flat surface on one side of it. Let's know details.
Digital meter charging level information

The G Buddy Wireless Power Bank comes with a special digital power meter. This meter gives information about the charging level of the power bank. Due to the all-metal design body, it looks quite premium.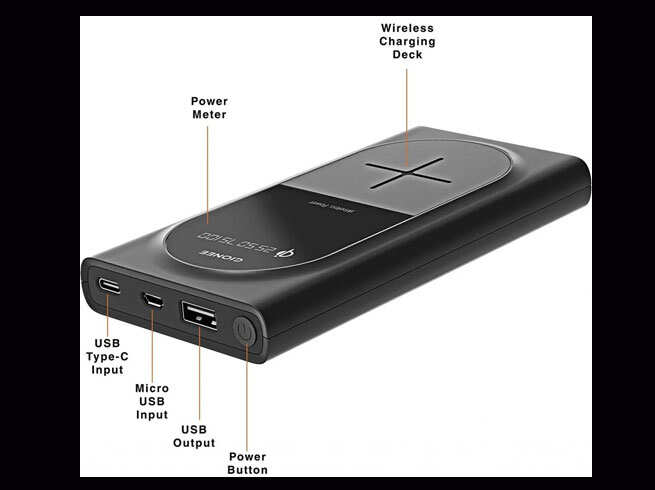 Gionee Wireless PowerBank
Xiaomi gave a blow, Redmi's popular smartphone became expensive for the second time this month



Other devices can also be charged

The power bank has a single USB-A port that can be used to charge other devices. The rating of the port is 5V / 2.4A. Apart from this, you will get 5V / 2A Micro USB input port and USB Type-C input in the power bank. It also has a rating of 5V / 2A.
Weight of power bank is light

The special feature of the power bank is that it can simultaneously charge the device with a wireless charging pad and USB-A port. The Gionee G Baddi Power Bank weighs 245 grams. The company claims that it can charge a device with a capacity of 3000mAh 2.2 times and a device of 4000mAh capacity 1.7 times.
Price and availability

Gionee G Buddy True Wireless Power Bank is launched in India with a price of Rs 1299. You can get this power bank coming in black color option from e-commerce platform Amazon India.