new Delhi

The strong smartphones of Google's Pixel series are identified due to their camera and smooth user experience. Google devices first get the latest Android updates and features. In such a situation, everyone is eyeing the company's affordable Pixel 4a launch. In the latest teaser, Google has confirmed that the cheaper Pixel 4a will be launched globally on August 3. Its new camera features have also been confirmed.
Recently, 'Made by Google' header images have also been updated on the company's Facebook and Twitter pages. The new photo shows a punch-hole in the top left corner on the white background. It directly points to the Pixel 4a, whose selfie will be found in the punch-hole in the top-left of the camera display. Also, the Twitter handle has been renamed as 'The Google RTing, Meme Loving, Info Sharing Stream'.
Read: Google Pixel 4A camera will be tremendous, see camera sample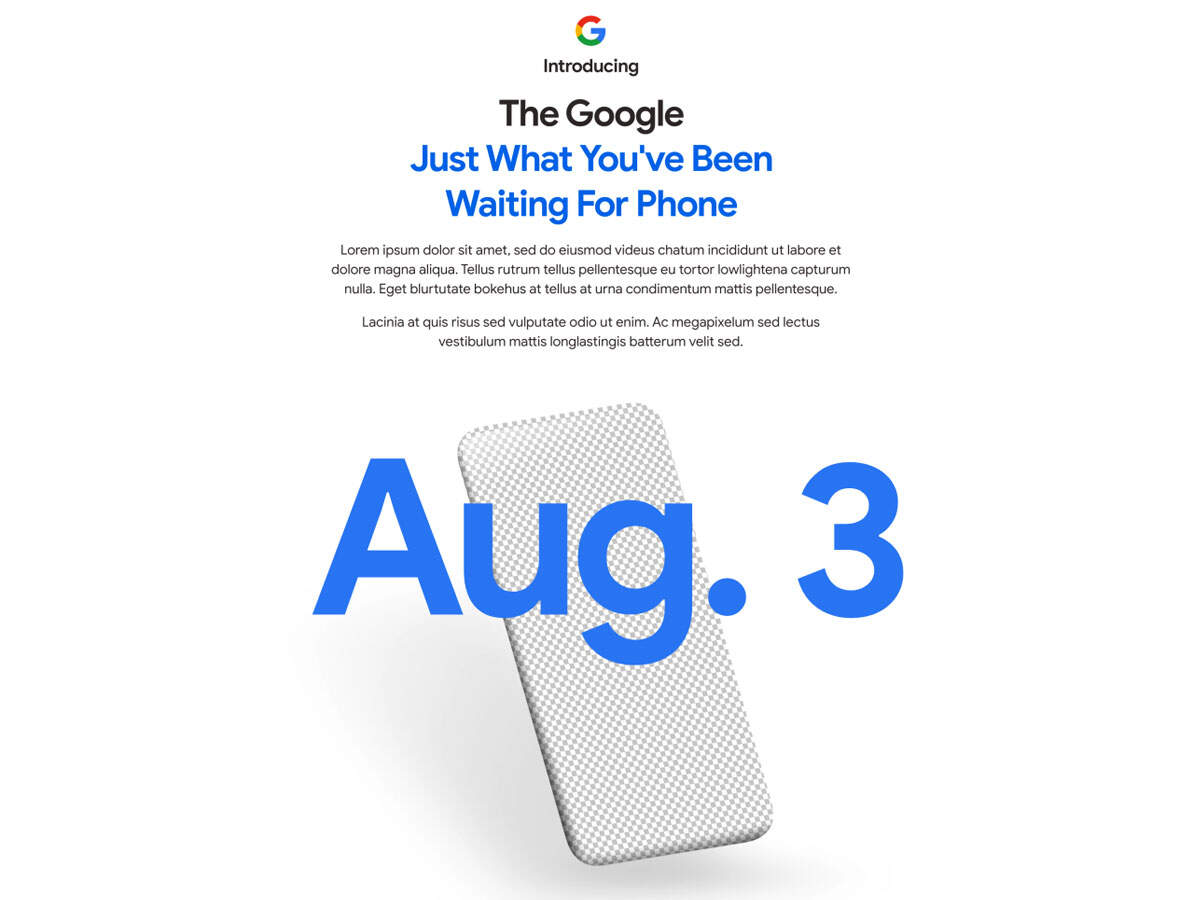 Photo: Google Store
Confirmed date with teaser

Also a link to a new Google store landing page has been shared, on which hints have been given that the new affordable Google phone will be launched on August 3. Here are the boxes of colors appearing in the Google logo, after tapping on it, the full text looks like, 'The Google Just What You Been Waiting For Phone.' The phone-like object appears in the background on the store landing page and has an August 3 date written on it.
Read: Google's cheap phone Pixel 4a will compete with Nord, features leaked
These camera features Will

The new camera features of the phone have also been confirmed and the new Audio Zoom feature will also be available in Pixel phones. The option of adjusting flash intensity and video sharing feature can also become a part of Pixel phones. Let us know, this year the company can launch three devices Google Pixel 4a, Pixel 4a 5G and Pixel 5. Teaser also has written words like Camera, Night Sight Low Light Capabilities, Bokeh, Megapixels and Longlasting Battery.