In the days of exams, all of us must have done the 'custom' of eating one spoon of curd and sugar before leaving the house. Yogurt-sugar is an essential part of most Indian households and most of us eat a spoonful of it before starting something new. But why do our mothers believe in yogurt and sugar so much? Actually, yogurt is a great food for our body, which helps in digestion. It also contains many essential nutrients like calcium, vitamin B2, vitamin B12, potassium and magnesium. On the other hand, sugar supplies glucose to the brain, which increases the energy level. The mixture of these two becomes a superfood that maintains the energy required to perform an auspicious task. As is also the case with this mother-daughter duo:
This video takes you back to memories, but have you thought about why we stopped making yogurt at home? This is probably because we cannot make it right. It is either too thin, or too thick or sour. Making yogurt is an art and not everyone is an artist. The all new Samsung Curd Meastro TM is. It is the world's first frost-free refrigerator, which makes fresh, healthy and hygienic yogurt and preserves it. This magical fridge removes all the difficulties of making yogurt in different seasons and always makes equally great yogurt. This fridge has been prepared under the company's 'Make for India' scheme.
Here is the quick guide to making always great yogurt: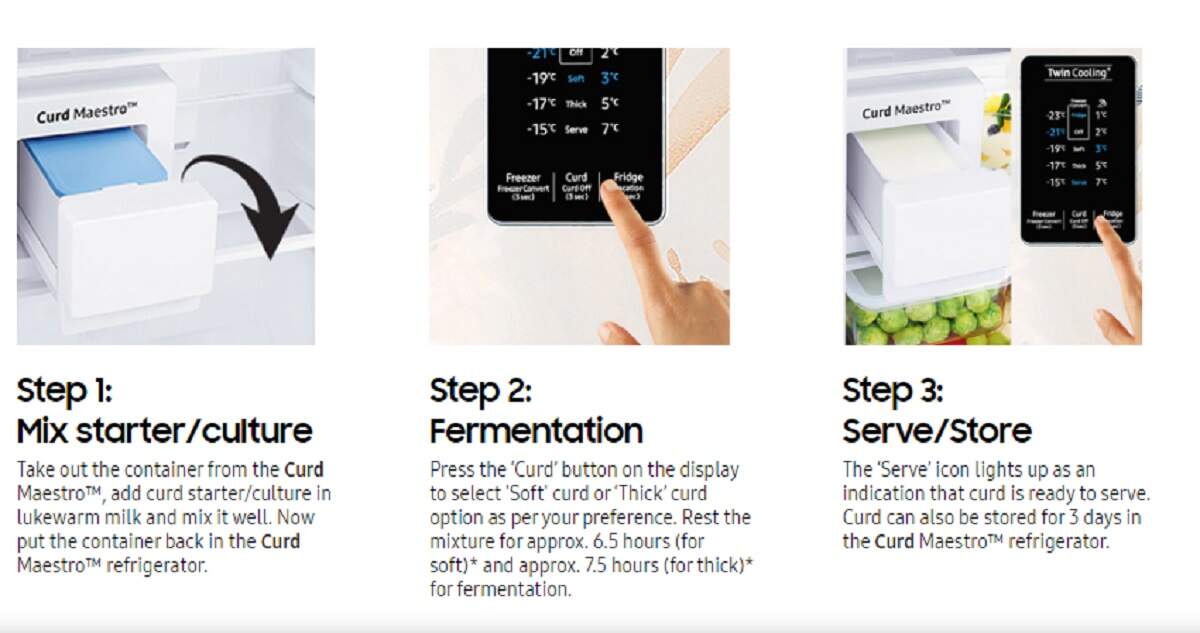 Samsung Curd Maestro


There are many reasons for Curd Maestro TM to win. Its technology is convenient and one can prepare yogurt in about 6.5 to 7.5 hours. In addition, it guarantees great taste in every season. Be ready for fresh and healthy yogurt anytime! Once set, you are relieved of the responsibility of keeping the curd in the fridge. From placing the container in the Curd Maestro TM to serving it, the automatic cooling of the refrigerator takes care of everything.
The fridge also monitors the yogurt setting process automatically, so that you do not need to take care of it. When your curd is ready, try this delicious curd-based potato recipe. You can add plenty of yogurt to your daily meals and serve a great meal to your family and friends.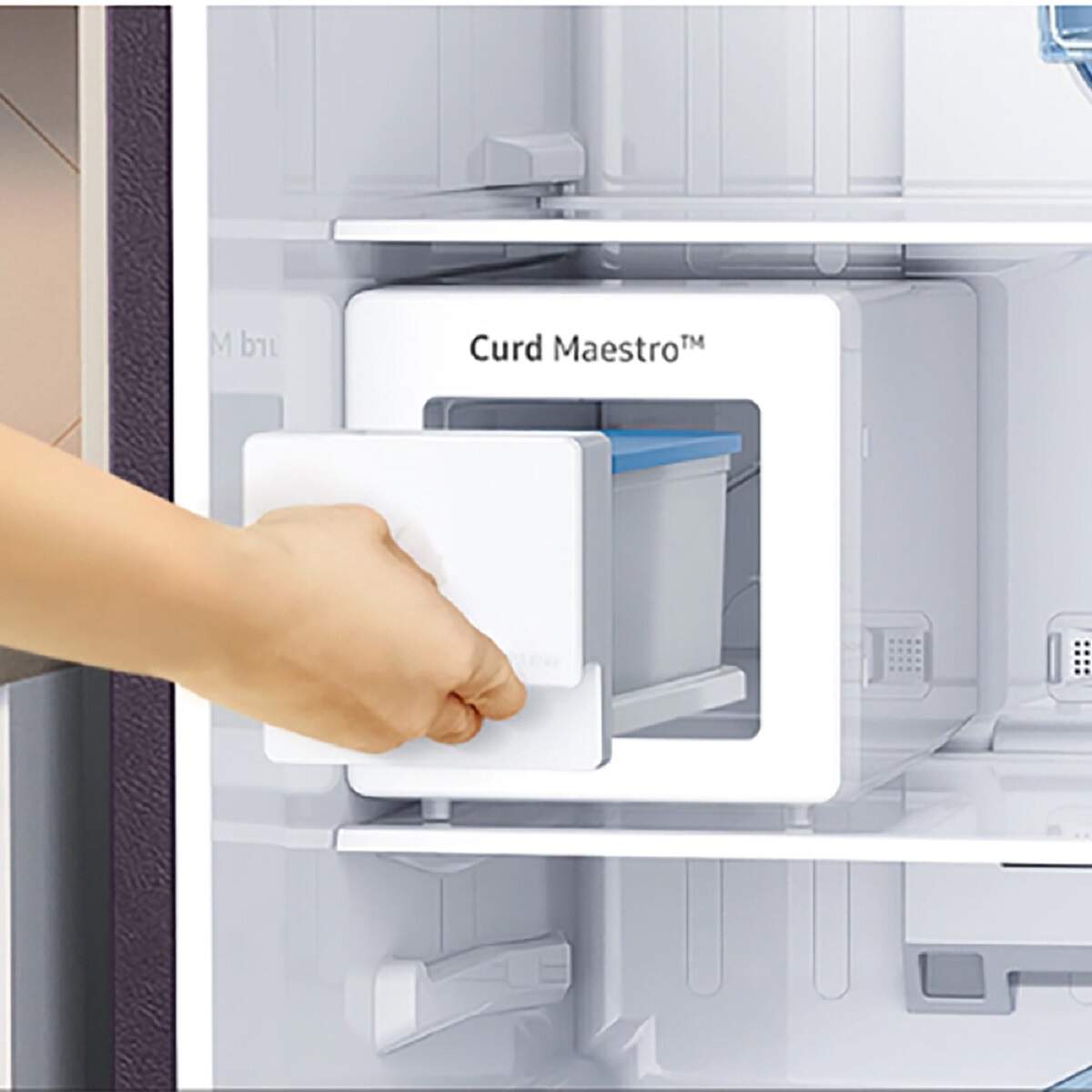 Samsung Curd Maestro
Innovation for every home

If you believe that Curd Maestro ™'s job is to make yogurt only then you are totally wrong. Given in Twin Cooling Plus ™ Technology Both the fridge and the freezer provide separate air flow, which prevents odor from being eaten. Its two evaporators work to reduce temperature fluctuations and maintain the humidity level up to 70%, which helps keep food fresh and not wasted.
The Curd Maestro ™ refrigerator not only provides more storage, but is also less energy consuming. his Digital inverter technology Gives excellent performance with low noise and low energy. The digital inverter compressor comes with a 10-year warranty and has been awarded a 21-year robustness certificate by the Association for Electrical, Electronic and Information Technology in Germany.
Never-ending storage

Samsung Curd Maestro TM Refrigerator Convertible 5-in-1 Comes with feature. According to the Indian lifestyle, it has five modes – Normal, Extra Fridge, Vacation, Seasonal, and Home Alone. This gives you instant fridge space by changing the freezer in the fridge or the fridge into a mini fridge.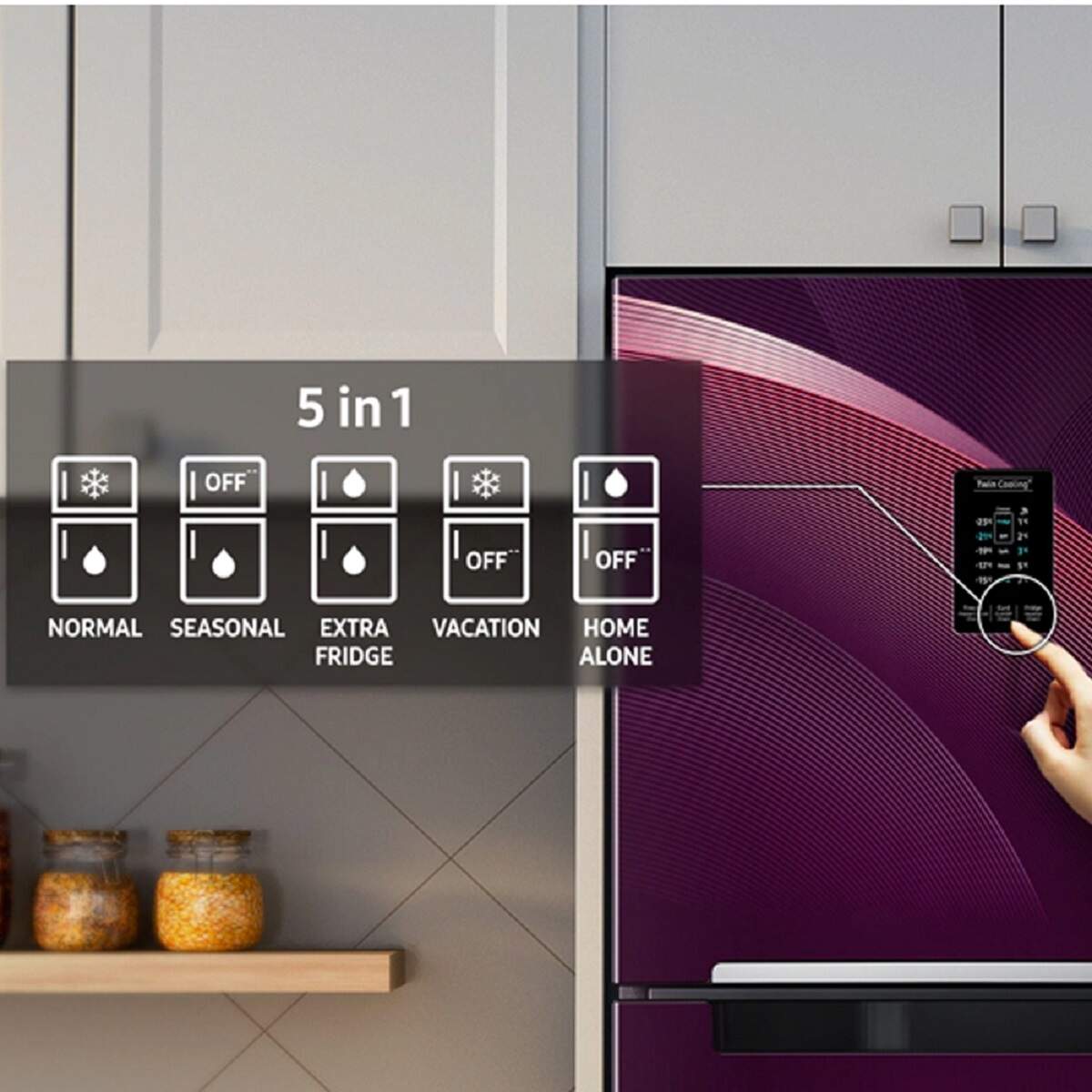 Samsung Curd Maestro
Curd Maestro TM Refrigerator Range A Base stand drawer Also available with, which gives you extra space for perishable items like potatoes and onions. This drawer also gives this fridge a tall boy design.
Yes, Curd Maestro ™ is a great kitchen facility. Great offers like no-cost EMI and up to 10% cashback on select cards make it a necessary and much-needed upgrade. Click here to buy Samsung Curd Maestro ™.
* All products, images and features shown here are for representational purposes only. There may be model-to-model differences in actuals.

The process of making yogurt is recommended by ICAR-National Dairy Research Institute, Karnal.

The results are based on Samsung's internal test lab conditions. Results of individual may vary.
Disclaimer – This article has been prepared by Times Internet's Spotlight team on behalf of Samsung.