new Delhi

Apple iPhone XS Max is getting a bumper discount. Apple's popular iPhone is available on Amazon with a flat discount of 40 thousand rupees. The original price of 64 GB storage variant of the phone is Rs 1,09,900, but it is currently available on Amazon with a discount of 36 percent. After the discount, the price of this phone has come down to Rs 69,900.
Do not delay in buying

There is no information about how long this offer will be on iPhone XS Max. In such a situation, it would be better if you want to buy this phone, do not delay. This phone comes in three color variant gold, silver and space gray color options.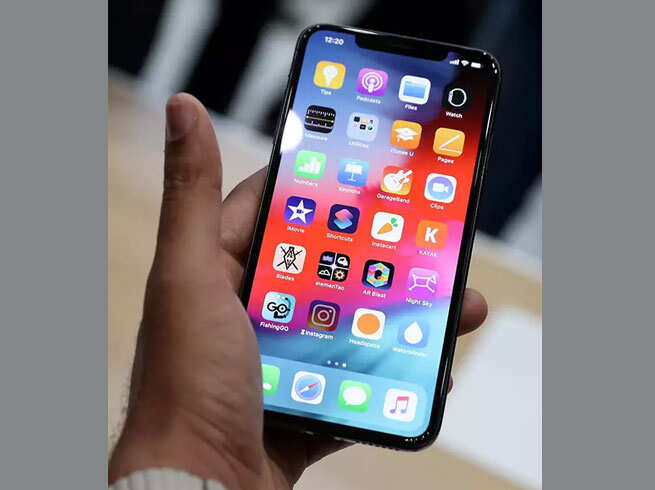 Iphone xs max
There is a discount on gold variant

The benefit of 36 percent discount is being given on the gold color variant of the phone. The phone's silver cover variant (64 GB) is currently showing out-of-stock on the website. At the same time, the space gray color of the phone is currently listed with a price tag of Rs 68,900.
Reliance Jio's Dhansu plan, 12 thousand minutes free calling and data up to 740GB
There is no discount on variants with 512 GB storage

Similarly, you can buy 512 GB variant of the space gray color of the phone after a discount for Rs 1,19,900. At the same time, gold and silver variants of the same storage variant of the iPhone XS Max can be purchased for an original price i.e. Rs 1,31,900.



Xiaomi is bringing ultra-high-end master TV, know what is special
This special feature is in the phone

Talking about the feature, it has a 6.5-inch Super Retina OLED display. The phone has a 12-megapixel dual camera for photography. At the same time, this phone has a 7 megapixel truepath camera for selfie. The phone comes with an IP68 rating and can last up to 30 minutes at a depth of 2 meters of water.