new Delhi

Reliance Jio has once again brought free Jio data for its users. For the fourth consecutive month, the company is giving 2 GB daily data free for the last four days. Earlier also, Jio brought free data for users with its promotional data pack in March, April, May and June. The Jio data offer that came during lockdown is now being given again to the users.
Telecom operator Reliance Jio is once again offering free Jio data pack to its customers. This pack is being available for four days as before and users get 2 GB of daily data in it. In this way, a total of 8 GB free data is being given to the users by the company for a total of four days at the end of the month.
Read: Only 5 easy tips, will increase your phone's battery life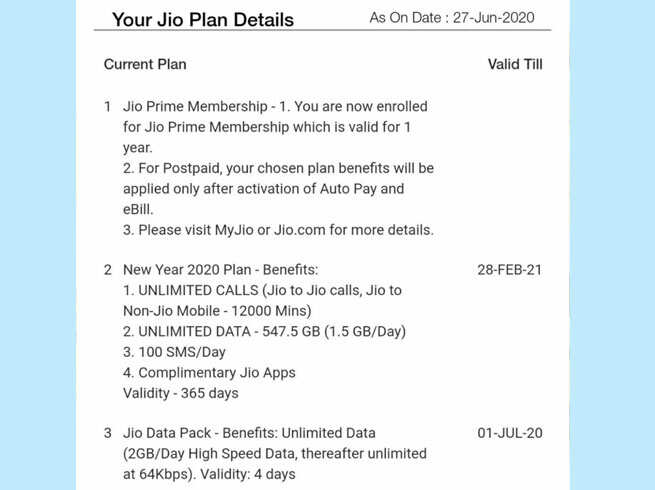 Photo: onlinetech


Extra data advantage

The new offer works with an already available plan. That is, if your current plan offers 2GB daily data, then after this offer you will get 4 (2 + 2) data daily for four days. After this data is exhausted, the speed will be reduced to 64kbps. Jio customers can go to MyJio and check whether they have benefited from this complimentary offer.
Read: many amazing features in MIUI 12 camera app, see top list
Check free data like this

After going to My Plan, you have to go to My Statemet section and after clicking on 'Jio Data Pack' here, you will see the third Deo Data Pack. In the report of 'Only Tech', information about this offer has been given and it has been said that if this pack does not appear, then you can wait because Jio credits this data on different users' accounts at different times.