Leeds (England)

Leeds United Club returned to the English Premier League after 16 years, after which their fans celebrated with colorful smoke crackers. Marcelo Bilsa's team managed to reach the main league from the second-tier championship after Leeds lost 1-2 to Huddersfield, West Bromwich on Friday.
However, there are two more matches left in it. Coach Bilsa was also seen celebrating with fans in a tracksuit near his home.
Leeds United won their three English League titles in 1992 and were Champions League semifinalists in 2001.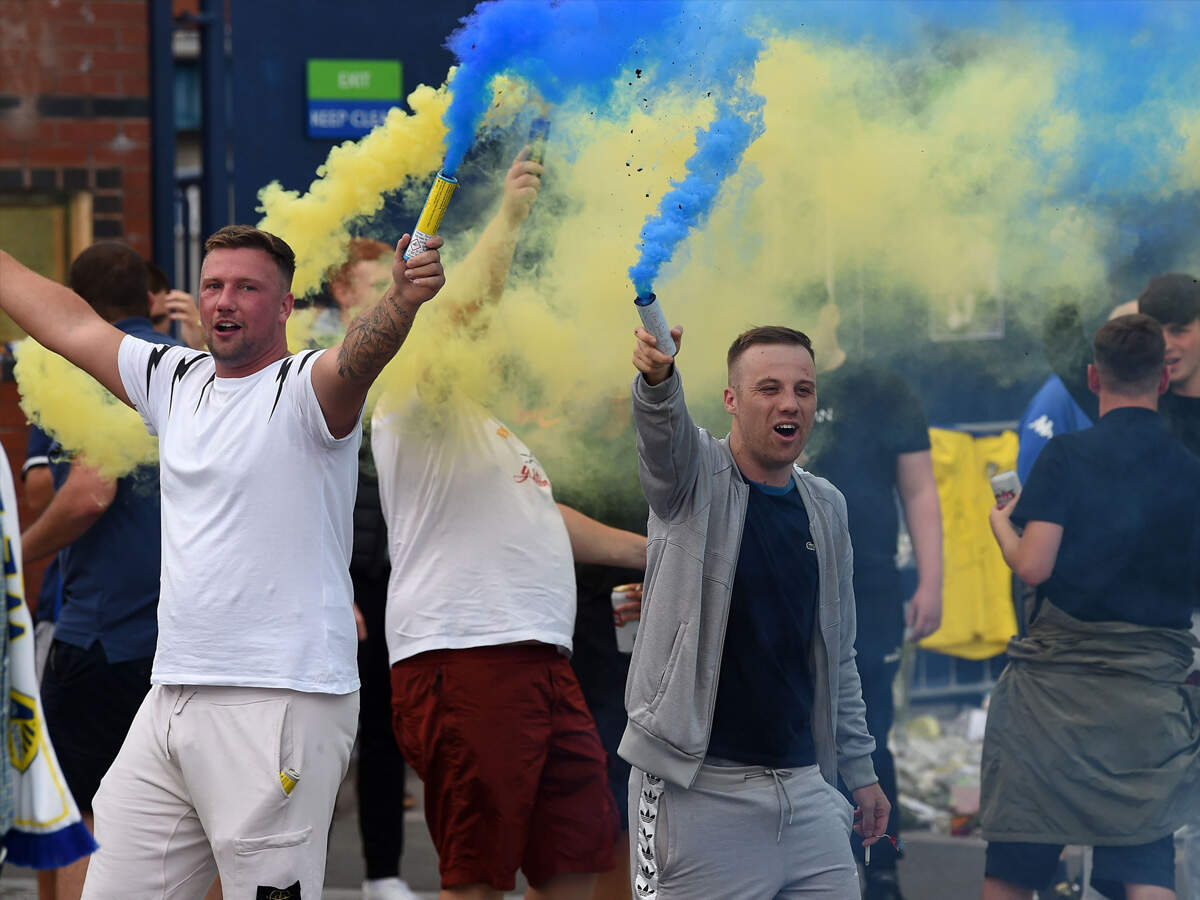 Fans in celebration