new Delhi

Nokia is now preparing to introduce a new television-related product in India. According to the report of Nokia PowerUser, Nokia will bring this product together with its brand license Flipkart. This product will be Nokia's Android TV box. According to the report, Nokia will launch its Android TV box in India in August. Last month, 43-inch Nokia smart TV has come in Indian market. This model comes with built-in Chromecast and JBL Audio.

Nokia tv in box
Google Assistant SupportAccording to the Nokia PowerUser report, the Nokia Android TV box will be powered by Android 9.0. This TV box will offer an output of 1080p resolution. It will provide Chromecast support for costing the screens in television. Google Assistant will be available in Nokia's Android TV box for voice controlled remote feature. However, Nokia has not yet announced officially about this Android TV box. Flipkart may soon start teasing this new Nokia Android TV box.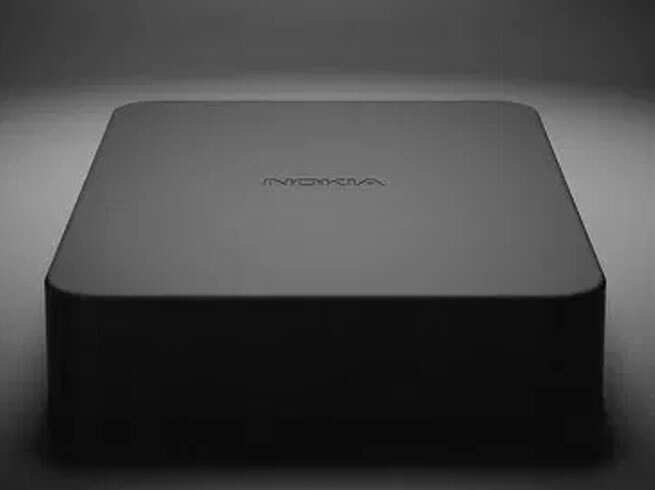 Nokia's Android TV box will be launched in August
Also Read- Phone for Selfie Enthusiasts, 44MP Front Camera
They will compete in the market

The features of Nokia's Android TV box that have come out so far are very similar to other streaming products. Currently, Amazon has Fire TV sticks and Google Chromecast in the market. Airtel launched its Xstream Android box last year, which also offers streaming services and DTH channels. Xiaomi has also recently launched its Mi Box 4K, which costs Rs 3,499. Mi Box 4K runs on Android 9.0. It has built-in Chromecast and support for 4K content, HDR 10.
Also read- Wireless earbuds like Apple for less than ₹ 2000



Nokia has launched two smart TVs

Nokia has just launched its 2 smart televisions in the Indian market. The company launched a 55-inch Nokia smart television in December last year. It costs Rs 41,999. This smart TV runs on Android 9.0 TV operating system. JBL audio technology has been provided for superior sound quality. Also, it has 24 watt multiple speakers. The television has a quad core processor and 16GB of onboard storage. At the same time, Nokia launched a 43-inch smart TV at a price of Rs 31,999.