new Delhi.

Qualcomm, a company famous for making smartphone processors, has introduced the new fast charging technology Quick Charge 5. Through this, the smartphone can be charged from 0 to 50 percent in just 5 minutes. Not only this, it will take only 15 minutes for the smartphone to be fully charged. This is an upgrade of the company's Quick Charge 4+ technology introduced in 2017. The new technology is up to 4 times faster than the old one. It is currently in testing phase and by the third quarter of this year, this technology will start coming in the phone.
Battery full charge in 15 minutes

The Quick Charge 5 technology supports charging capabilities of over 100W, whereas the older technology used to come with 45W power. It heats up to 10 degrees while charging a 4000mAh battery. It is 10 times more powerful than the Quick Generation technology of the first generation. It will take 15 minutes to charge a simple battery from zero to 100 percent. At the same time, only 15 percent of the battery is charged in 15 minutes through Quick Charge 4+.
Xiaomi's awesome phone, wireless headphones will fit inside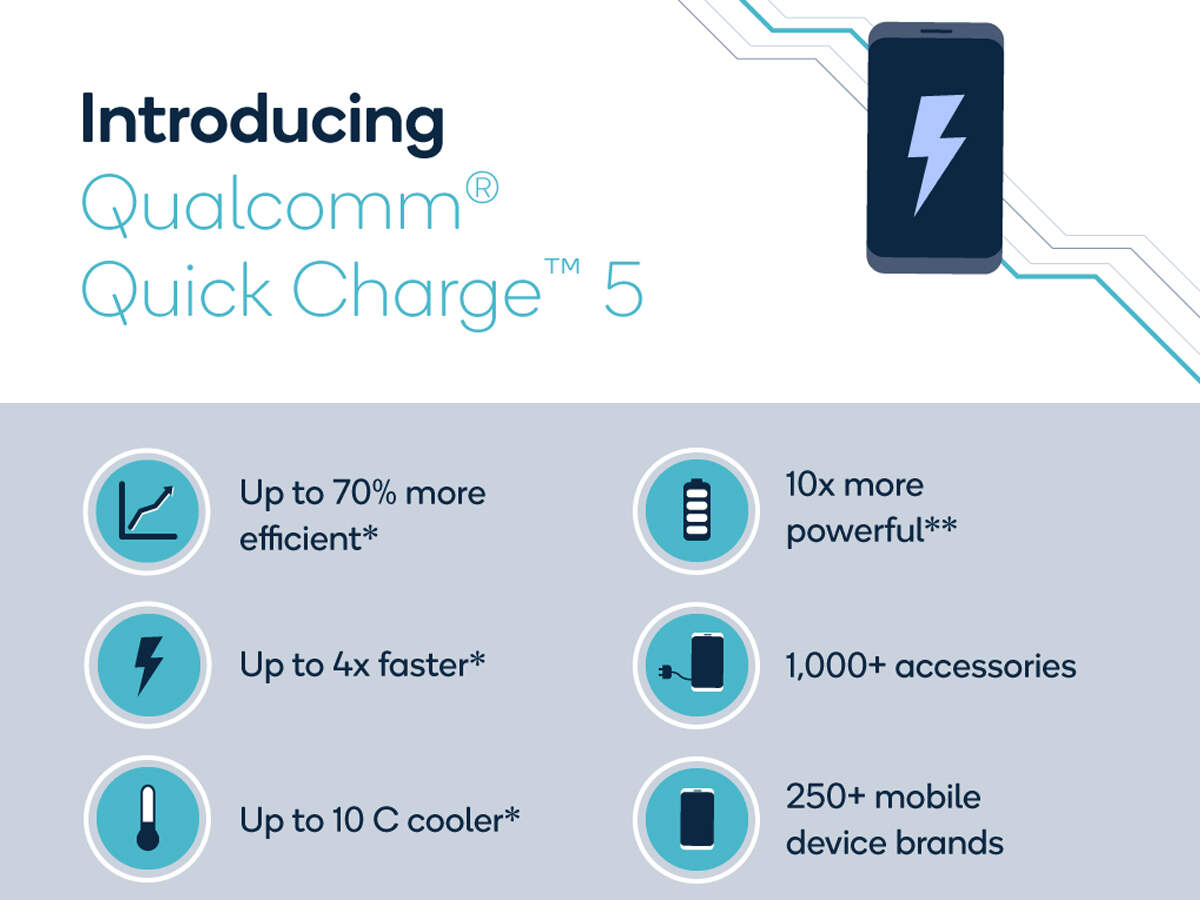 Quick Charge 5


Not only this, to increase battery life, it will also get features like Qualcomm Battery Saver and Smart Identification for Adapter Capability. Initially this technology will support only those devices which will have Qualcomm Snapdragon 865, Snapdragon 865+ and the processors coming after it. However, in the coming time it will also be introduced in phones with Qualcomm Snapdragon 700-series processors.
Redmi 4 budget camera with rear camera, know when will launch
Let us know that recently, Oppo has also introduced new fast charging technology 125W Flash Charge. Oppo claims that their technology charges the 4000mAh battery in just 20 minutes. Apart from this, Reality has also brought 125W UltraDAR fast charging technology.