new Delhi

OnePlus 8T and 8T Pro may enter the market soon. Recently, a new phone from OnePlus has been spotted on the sellmarking website Geekbench. It is being considered as OnePlus 8T or 8T Pro. If we look at the trend of the company, it usually launches the 'T' variant of the original model after 6 months. In such a situation, the hope of launching this phone this year has increased significantly.


Snapdragon 865 processor will be found in the phone

The model number of the smartphone seen in the Geekbench listing is OnePlus KB2001. This listing, uploaded on July 29, pointed to the phone's processor, RAM and Android version. This phone of OnePlus can come with the Octa-core Snapdragon 865 processor. The phone will work on Android 11 and will get 8 GB of RAM.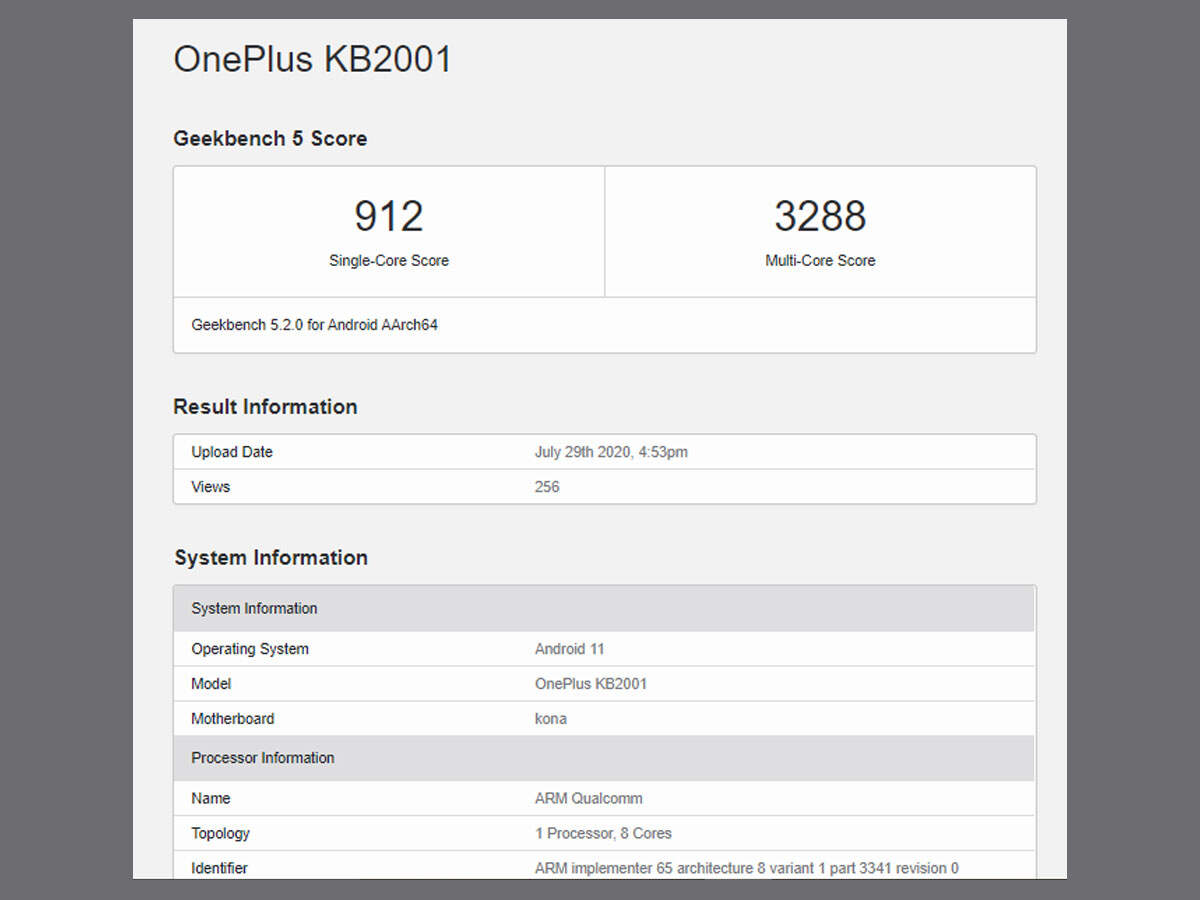 (Photo: Geekbench)


Good marks in core testing

In single core test, this phone got 912 marks. At the same time, the score of the phone in the multi-core test was 3,288. Two special things are understood about the phone in the listing. The first is why the company is offering Snapdragon 865 processor in the phone when Snapdragon 865+ is coming in smartphones. The absence of Snapdragon 865+ processor is being speculated that it will be the OnePlus 8T.
Can be launched by the end of the year

The second point of the listing that caught everyone's attention is that Android 11 OS will be given in the phone. Everyone knows that Google has not yet released its stable version. This new OS of Google is expected to be launched in the third quarter of this year. At the same time, in the case of OnePlus, the company has been launching smartphones with 'T' variant in October or November. According to this, the entry of this new phone of OnePlus can be done by the end of this year.