new Delhi.

In the name of Paytm KYC, fraud cases are continuously coming up. In such a situation, popular recharge and payment app Paytm has issued a warning for its users. The company has asked to beware of fraudsters in the name of KYC and account blocks. If you are also a Paytm users then it is very important to keep these things in mind, no bank account can be empty in a few seconds.
Be careful with such SMS

– Your Paytm KYC has expired (Your Paytm KYC is over.)

– Or it needs to be renewed (or needs to be renewed)

– Or your account will be blocked in 24 hours (or your account has been blocked for 24 hours.)
This is how fraud happens

Fraudsters ask you for personal information by giving an SMS or phone to KYC or some other reason. In many cases, an app like Anydesk is downloaded from the users. A 9 digit code is generated after an app like Anydesk, TeamViewer, or QuickSupport is installed. Counterfeiters ask users for this code. Hackers get access to your phone as soon as you get the code. Now they easily track you phone screen. The fraudsters gain access to Paytm and mobile banking apps through this and empty the account.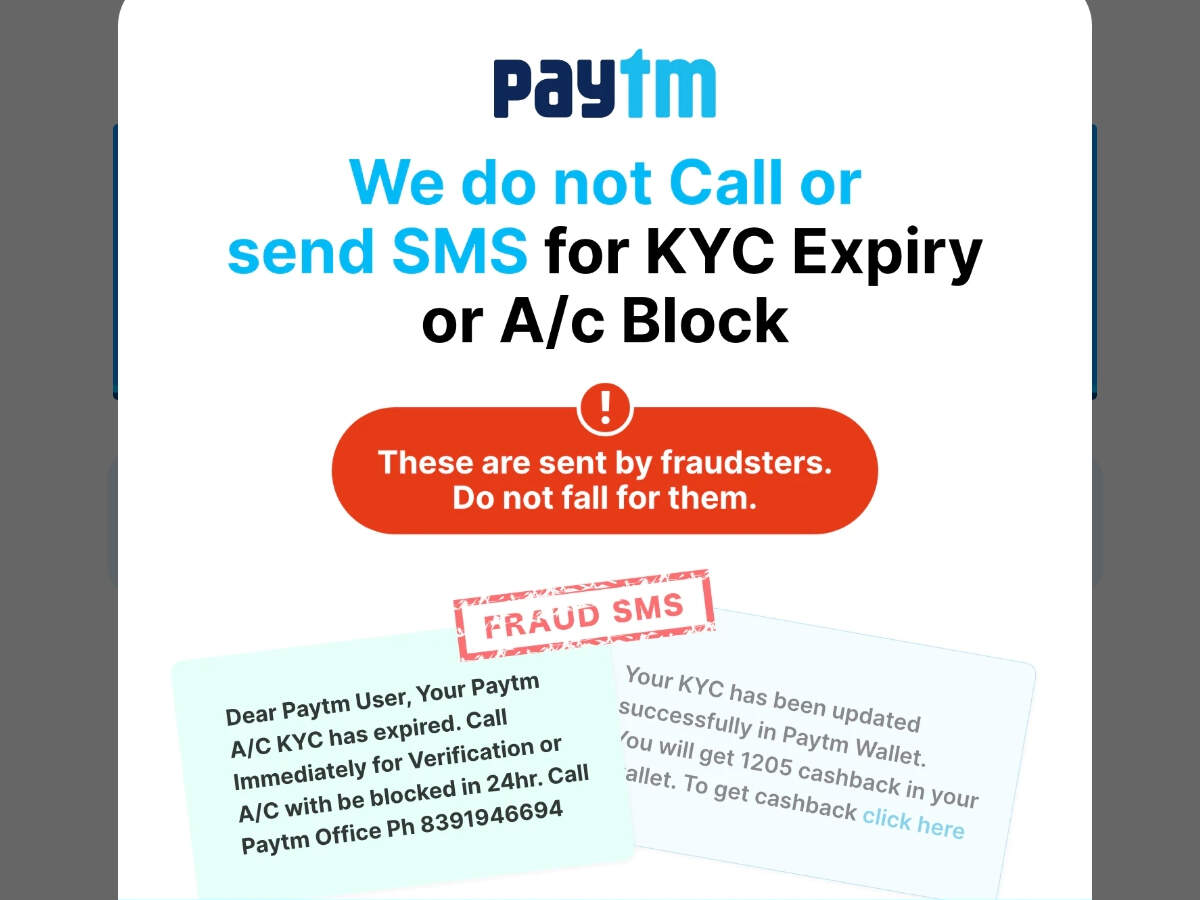 Paytm has released some tips
Another way is to know your password and OTP by creating a Paytm-like fake website. It is seen that Jalsal www.paytmuser.com, www.kycpaytm.in

Or create a website like jn29832.ngrok.io/index.php. These look like official websites, but are actually fake. Hackers get their information on the same website as the users.
Keep these things in mind to avoid

Paytm KYC should always be done through the company's official store or through their representative.
Paytm never sends KYC SMS online. The company's message only has a link to set an appointment or to locate the nearest KYC point.
Paytm will call you anytime and ask you to install any app.
Paytm never sends any SMS / email for Paytm Minimum KYC
The company does not send any link for cashback. Your cashback is deposited directly into your Paytm wallet or bank account.
Paytm employees will never ask you for your PIN, OTP, password, password reset link, debit / credit card CVV or PIN or bank details
When Paytm agents come for KYC, check their ID card
Paytm will never ask you to place details on any URL except Paytm.com.
The company never asks you for registration fees or tax money for any type of lottery. Stay away from this type of fraud.