These days Saif Ali Khan's filmYoung sweetheart poster of 'is in the news. This poster of the film was released just 3 days before the trailer release. In this movie poster Saif Ali Khan In her Bath Rob and playing her daughter in the film Alaya furnitureman With the help of a table fan, Saif's bath is trying to blow Rob upwards.
This poster of Saif in the poster of the film 'Jo Jeeta Wahi Sikandar' Pooja Bedi Has been copied and created. In that iconic poster, Pooja is trying to lower her skirt flying high above the air while singing 'Pehl Nasha'. In this scene of the song, Pooja is in her bold avatar, she repeatedly lowers her skirt, but the wind stance is something that she fails to down skirt. The director included these acts of Pooja in the film's poster and that picture of Pooja became iconic.
Pooja was surprised when she saw Saif's look in the poster of 'Jawani Jaaneman' and laughed for a long time. She later spoke to her daughter Alaia that Saif copied her plays in the poster of 'Jawani Jaaneman'. In a conversation with us about the poster, Pooja said, "Seeing this look of Saif, I too had laughed, for a long time I laughed seeing that poster."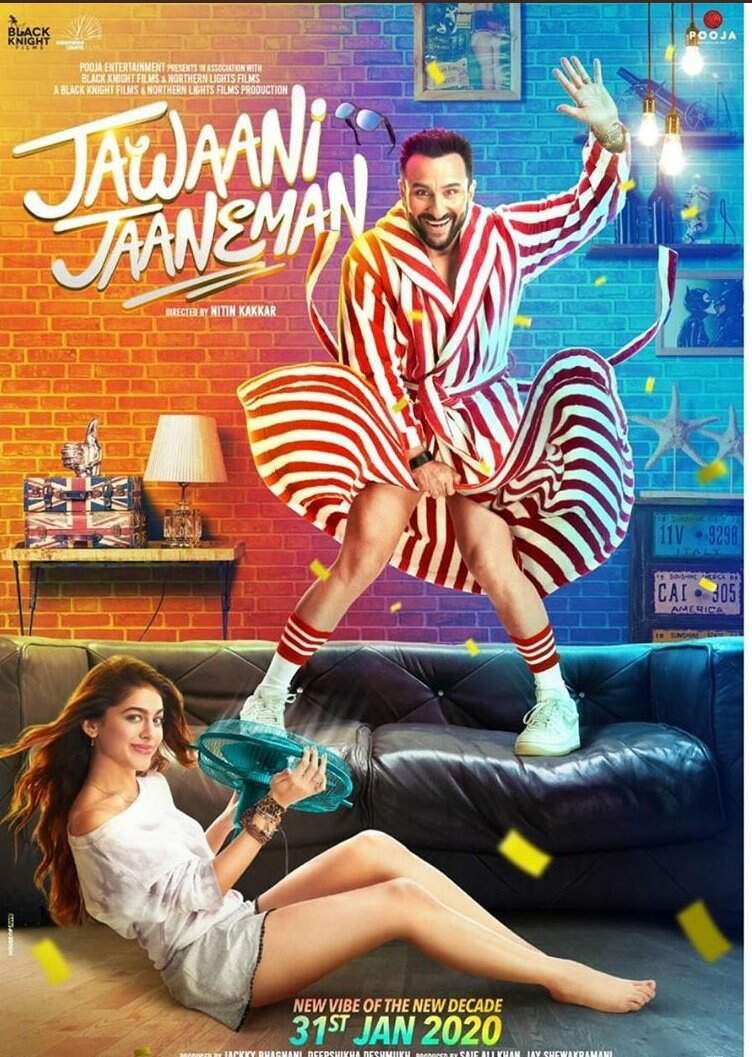 On Tuesday evening, when a song of the film 'Jawani Jaaneman' was released, on this occasion, Pooja's daughter Alaa was asked, who do you find more sexy in Saif and Pooja in this same look? On hearing the question, Saif took Mike and said, 'Can I tell you about this? Ala's Mummy Pooja sent me a text that had a photo of the film Jo Jeeta Wahi Sikandar (in which Pooja is blowing a flying water skirt in the air) and another photo was my poster of the film Jawani Jaaneman, from the air My Bath Rob is flying and I'm turning him down. After both photos, Pooja wrote that you won Saif.
Alaya said in response to this question, 'See, Saif sir is playing my father in this film, so I would say that I will give my mother Pooja Bedi points for looking more sexy when compared to this look.'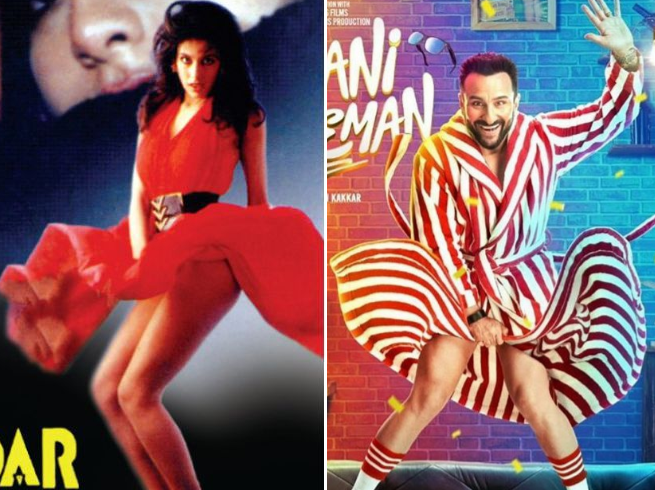 Saif Ali Khan in the film 'Jawani Jaaneman' and Tabu Pooja Bedi's daughter Alaya Furniturewala is making her debut with. The trailer of the film has come out, which people feel very new and cool. In the film, Saif and Tabu have a romantic angle and Alaaa plays their daughter. The film stars Farida Jalal, Kumud Mishra, Kubra Seth and Kiku Sharda in pivotal roles. Directed by Neetik Kakkar, the film will be released in cinemas across the country on 31 January.