Samsung (Samsung) has announced that its 55 and 65 inch size The Frame QLED TVs will be available at attractive special prices during the Flipkart Republic Day Sale. This cell of Flipkart is between 19-22 January. In September 2019, the 55-inch Samsung Frame QLED TV in the previous sale on Flipkart was sold before the offer was over. A 55-inch Frame QLED TV will be available in Flipkart's cell for Rs 84,990. Customers doing pre-paid transactions through credit card, debit card and netbanking will get an additional instant cashback of Rs 3,000. 65-inch Frame QLED TV to be available for Rs. 1,59,990
In addition, the new 65-inch Frame QLED TV has been introduced in India for the first time. During Flipkart sale, this Samsung TV will be available for an attractive pre-book offer for Rs 1,59,990. Delivery of pre-booked units will commence from 1 February 2020. Samsung's Frame QLED TV is a wonderful combination of technology and design. This enhances both the customers' living space and the entertainment experience. This Samsung television offers superior picture quality with QLED technology. Apart from this, Frame QLED TV has in-built and brightness sensors.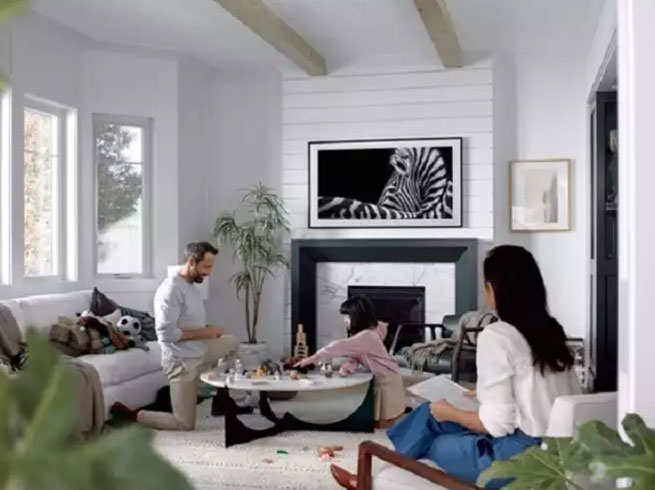 Installation support will be available within 4 hours
Additional cashback of Rs 3,000 on 55-inch model
Frame QLED TV will be available online only at Flipkart and Samsung's official online store Samsung Shop. The 55-inch model will be available at a special price of Rs 84,990 on Flipkart with an additional cashback of Rs 3,000. Samsung will provide installation support to customers purchasing Frame QLED TV within 4 hours of delivery. The special thing about Frame QLED TV is that when you are not watching TV, that is, it is switched off, instead of seeing a black screen you can use it as a picture frame.
In Frame QLED TV, you will see artwork and photos exactly as they appear on paper, film or canvas. In this TV, you can see more than 1,200 artwork around the world in picture frames. Samsung's intelligent 4 core quantum processor powers 4K television's display. Frame QLED TV also works with Bixby and Google Assistant. You can adjust the volume and change the playback control by changing the channel with your voice.