new Delhi

From next month, television can become expensive. The impact of ongoing tensions with China can be seen on the supply of TV panels, which can increase the prices of television by 5-10%. This is to say Avneet Singh Marwah, CEO of Thomson TV's exclusive brand license SPPL (Super Plastronics Pvt Ltd). In an interview given to NBT Gadgets Now, he said that the price of 32-inch television could increase in the range of Rs 500-1,000. At the same time, the prices of 43-inch television can also increase by 5-10%. He told that in the coming time non-Chinese brands will increase their dominance.
Investment of Rs 1,000 crore under Make in India

The company wants to further strengthen its position in the consumer electronic segment of the country. Avneet said that under 'Make in India' we will invest Rs 1,000 crore in the next 5 years. Thomson has recently entered the home appliances category by launching washing machines. Avneet said that we are continuously bringing premium affordable products. We are not less than anyone in terms of feature and quality. We have introduced semi-automatic washing machines in 3 sizes, starting at Rs 6,999. He told that we will continuously increase our portfolio and put products in a category every year.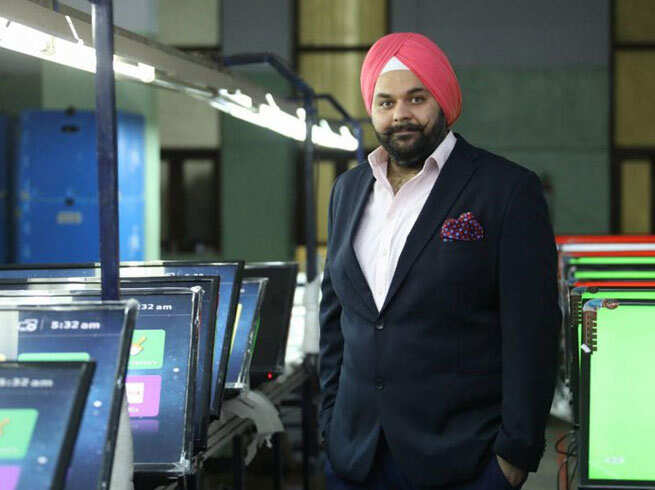 SPPL CEO Avneet Singh Marwah
Government help in setting up TV panel factory

Avneet said that the cost of a TV panel is 60-70% in the price of television. Currently, TV panels are imported from China, South Korea, Vietnam and Taiwan. He said that if the TV panels start forming here, the industry will get a lot of help. Also, the price will also decrease. According to SPPL CEO Avneet Singh Marwah, an investment of 10-15 thousand crores is required in a TV panel making factory. Also, the returns are also very low. In such a situation, the government should help in setting up a TV panel making factory.
Non-Chinese brands will increase dominance

Avneet said that in the current situation, people are very angry about Chinese products. Non-Chinese brands will benefit directly from this. We have focused heavily on quality and latest technology in our products. Licensed to us in Google. Companies also need to emphasize on aggressive pricing. He told that in the last few days we have seen a sharp jump in our sales. If people get affordable options with quality, then people will definitely like it.