new Delhi.

Google has removed more than 8 million negative reviews on the TikTok app's Play Store, bringing the app's rating to 4.4 stars. The rating of this popular short video making app in China recently dropped from 4.7 stars to 1.2 stars. The reason behind this was the Youtube vs Tiktok controversy. A large number of users were giving this app a 1 star rating on the Play Store. Also, there was a demand to ban this app in India. Now Google itself has had to take action in this dispute.
What was the matter

In fact, some YouTubers had uploaded a video mocking TikTok Content as its creator. After this, the famous YouTuber CarryMinati also uploaded a video about a Ticketock star which became quite popular. However, YouTube had to delete this video. After this incident, a large number of users started giving negative reviews to Tiktok, with the support of YouTube. Most 1 Star reviews were given from India. Let us know that most users of this app of China are in India.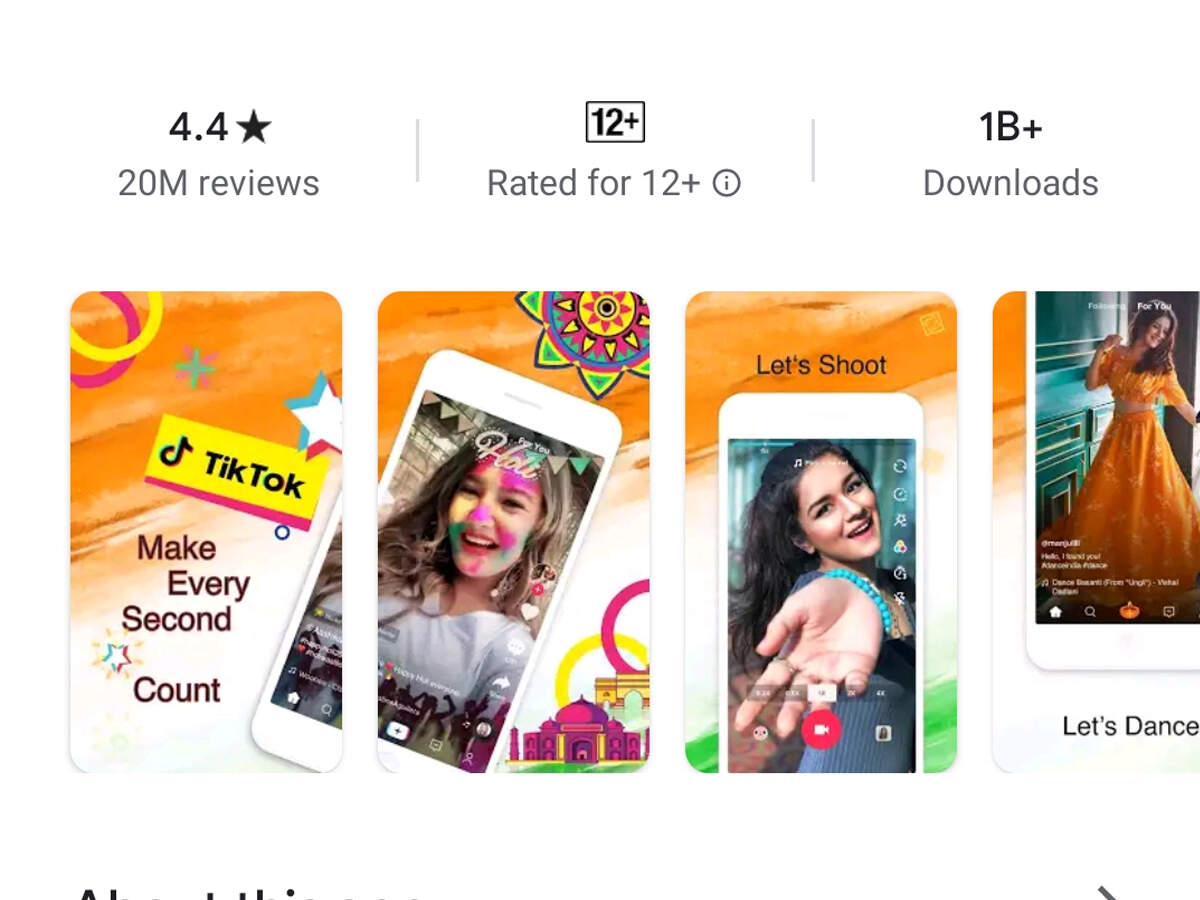 TikTok's rating reached 4.4 stars
Why Google Play Store removed reviews

As 1 Star Reviews rolled in, TickTock's rating dropped from 4.7 stars to 1.2 stars. However, Google has come to understand that these reviews have been given only to affect the popularity of TikTok. Google considers this to be review bombing and removes these ratings and reviews as inaccurate. TicketLock received 28 million reviews till recently, which has now come down to 20 million.
Indian app getting bump

In the midst of this controversy, an Indian app to compete with Tic-Toc has become increasingly popular. The name of this app is Mitron, which has received more than 50 lakh downloads in a month. Not only this, it has also been included in the Top 10 Most Popular Apps on the Google Play Store. This app has been developed by Shivank Agarwal and his team from IIR-Roorkee. The interface of the app is exactly like TicketLock.