new Delhi.

The famous short video TikTok has been removed from the Google Play Store and Apple App Store in India. Google and Apple took this decision after the Ministry of Information and Broadcasting directed to ban 59 Chinese apps. The government says that these apps threaten India's security and society. Banned apps include popular apps such as UC Browser, Shareit and Camscanner in addition to TicketLock.
Apps vanishing slowly

The 59 apps that the government has banned in India are being removed one by one from the Play Store. Apart from TickTalk, the popular social media platform Helo is also no longer available on the Play Store. However, the phones which have already downloaded this app are currently working. According to a report, in addition to banning apps, the government had instructed Google and Apple to remove them in 24 hours.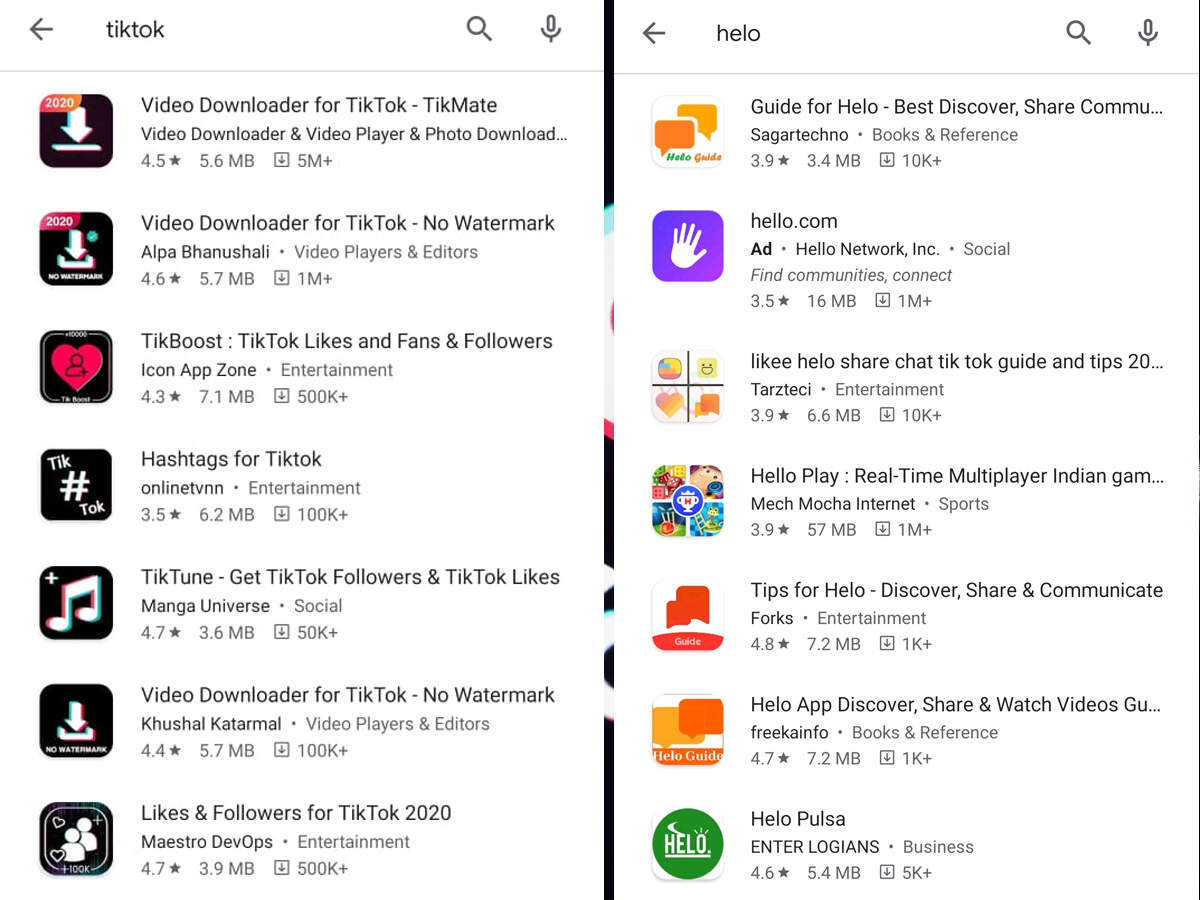 google play store
This way the apps in the phone will stop

According to a report, the government is also issuing instructions to telecom service providers not to allow these apps to run on phones. That is, if apps like TicketTock and UC Browser are already present in your phone, then you may soon get a message that says, "Access to these apps has been stopped at the behest of the government".
Which apps have been banned

Apps that have been blocked include TicTalk, Shareit, UC Browser, baidu map, Helo, Likee, Mi Community, Club Factory, UC News, Bigo Live, Mi Video Call-Xiaomi, Vigo Video, Clean Master, Cam Scanner with 59 There are apps.