new Delhi.

After Reliance Jio and Airtel, now Vodafone-Idea has also launched a new data voucher worth Rs 251. This is a work from home pack, in which users get only data, not calling facility. The validity of this pack of Vodafone is 28 days. Vodafone has also made this data pack live on its website.
What is Vodafone's ₹ 251 pack

Vodafone's Rs 251 data voucher is better for users who need more internet. It gets 50 GB data for 28 days. However, this pack of the company has been implemented in limited circles only. It is currently available only in Bihar, Chennai, Gujarat, Haryana, Kerala, Tamil Nadu, and UP East.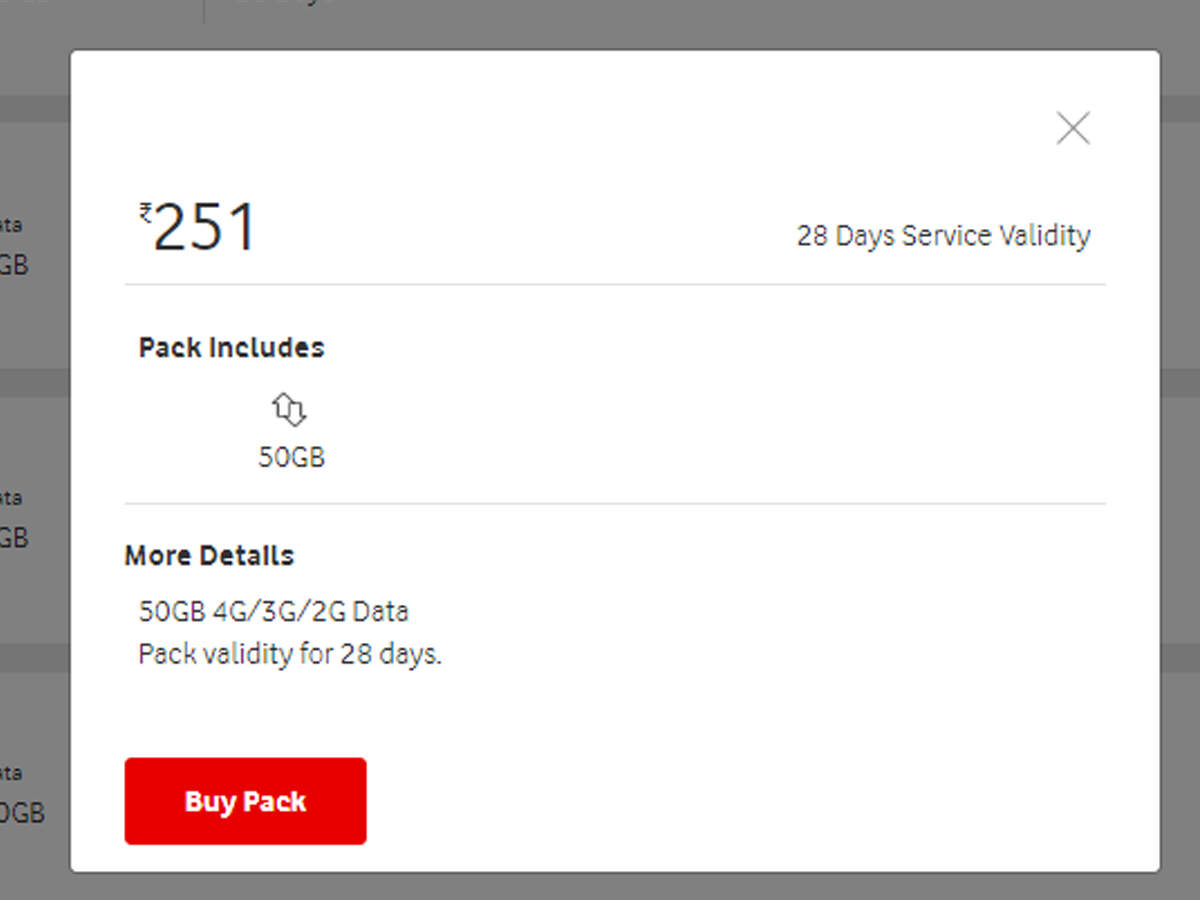 vodafone 251 pack
Apart from this, Vodafone data packs of Rs 98 and Rs 48 come already. The validity of both these packs is also 28 days. 12 GB in the pack of 98 rupees and 3 GB data is available in the pack of 48 rupees.
₹ 251 pack of Airtel and Jio

Let us know that some time ago Bharti Airtel also launched a data voucher worth ₹ 251. Airtel packs also get 50 GB data. However, the validity of this pack of Airtel remains the same as the existing plan. Reliance Jio was the first company to bring a pack of Rs 251. The validity of this pack of Jio is 30 days. In this too, customers get 50GB of data.