new Delhi

On WhatsApp, there are reports of fake messages going viral from time to time. Many times online scammers also steal WhatsApp users' data by trying to trap them through these messages. Once again, WhatsApp message is going viral online, in which a phone is being warned through a 'hacked' text message.
According to the report of The Sun, the message going viral has asked the users to ignore the message received from the users named Martinelli or the clip of 'Dance of the Pope'. This message also warns about WhatsApp Gold text. But actually this message is a hawk itself and nothing written in it is true.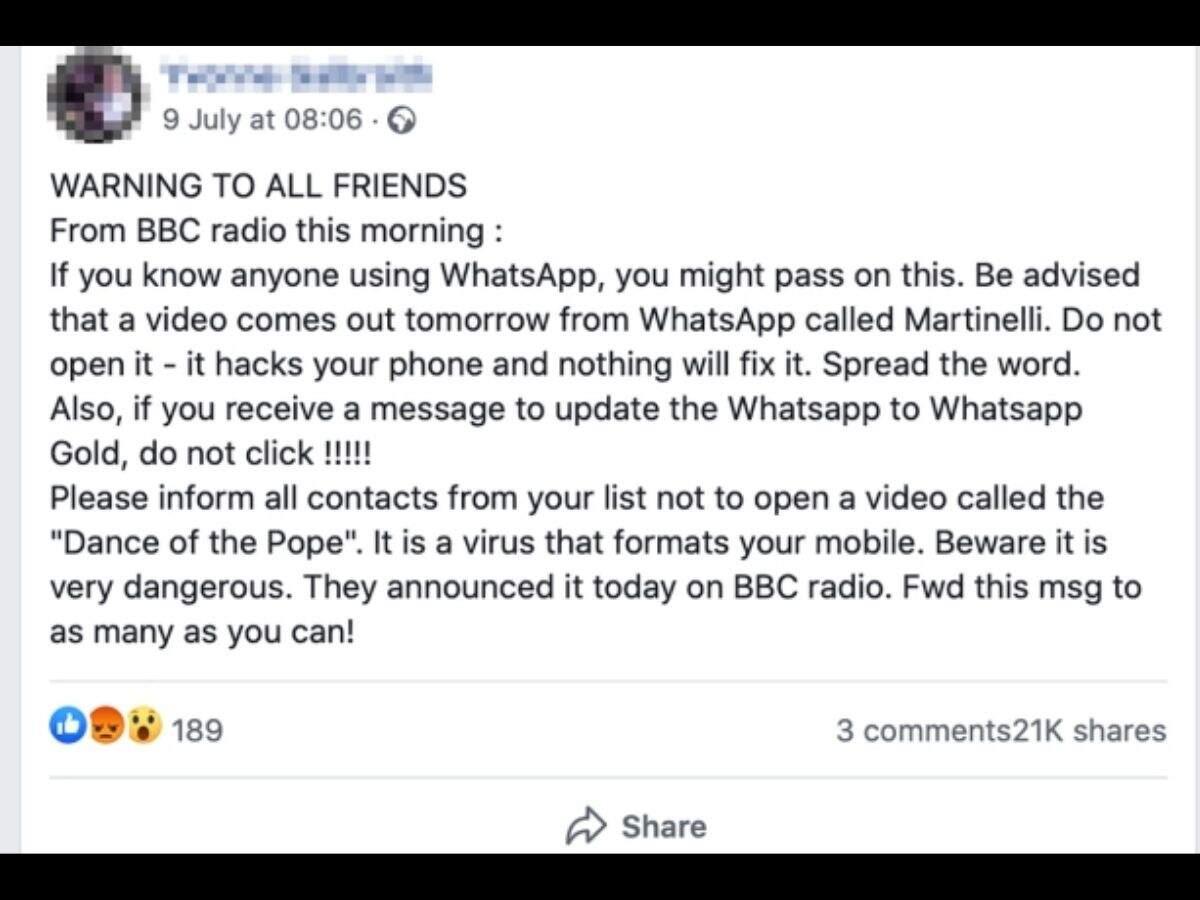 A message about phone hack is going online through WhatsApp.


Claim in viral post

It is written in this message, 'WARNING TO ALL FRIENDS. From BBC radio this morning. ' Further message says, 'If you know someone who uses WhatsApp, then send this message to him. Do not open a video called Martinelli that comes tomorrow on WhatsApp – it can hack your phone and then nothing will be right. Make the message available to as many people as possible.
OnePlus vs Samsung: Whose Phone More Powerful?
A similar message is going viral on WhatsApp. It is written in the viral message, 'If you get a message updating WhatsApp on WhatsApp Gold, do not click !!!! Inform all your contacts not to open the video named 'Dance of the Pope'. This is a virus that formats your mobile. Stay alert, this is very dangerous. Such information was given today on BBC radio. Send this message to as many people as possible.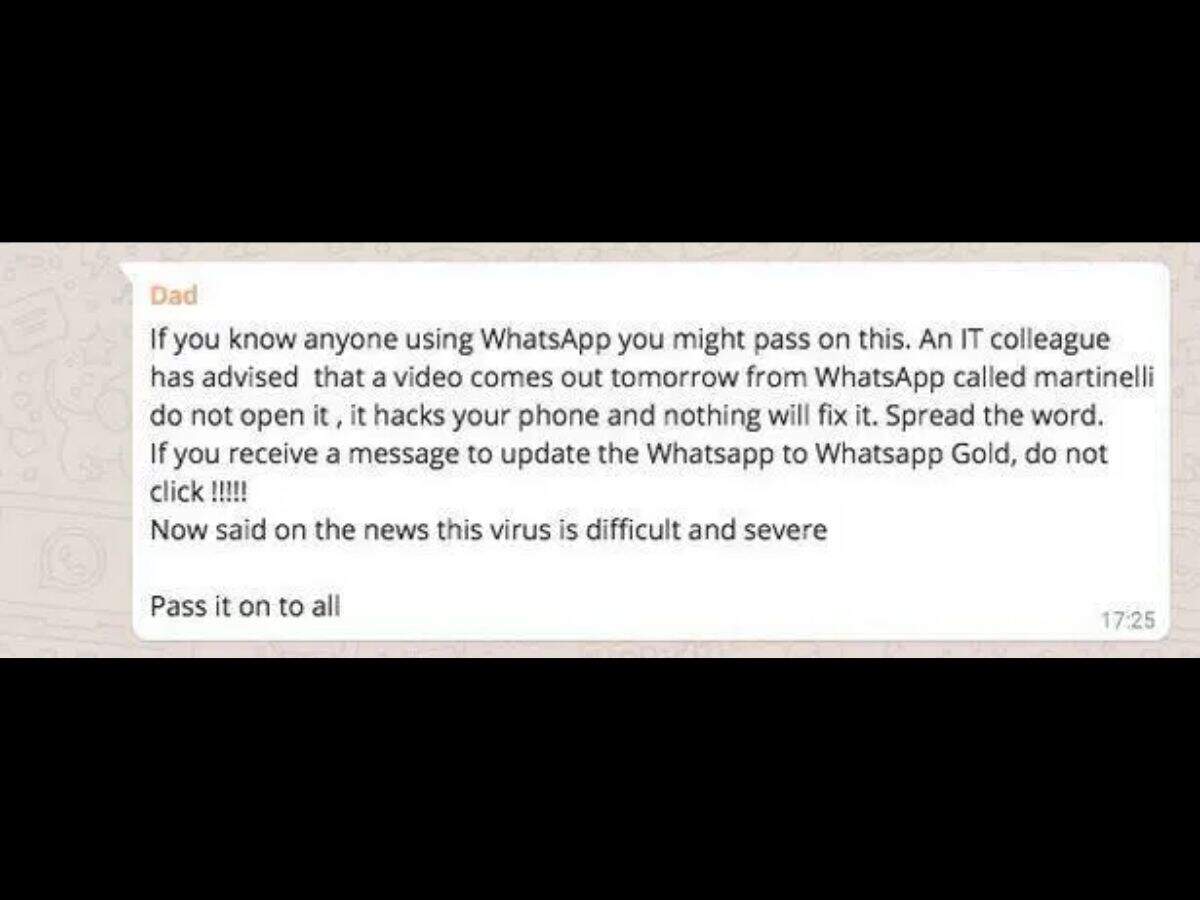 A message is also being viral on WhatsApp
Fact checkers told the message is fake

But the fact-checkers have rejected the scam. Full Fact has stated that the video virus mentioned in this post is not genuine and is a version of the viral hawk message running for many years. This is a fake post of a new way that has been debunked over the years.
A chance to buy cheap OnePlus Nord before sale on Amazon, company brought new offer
So far no evidence has been found of any 'hacked' text being sent from someone named Martinelli. However, there is definitely some truth in this because the WhatsApp gold scam has been spotted before.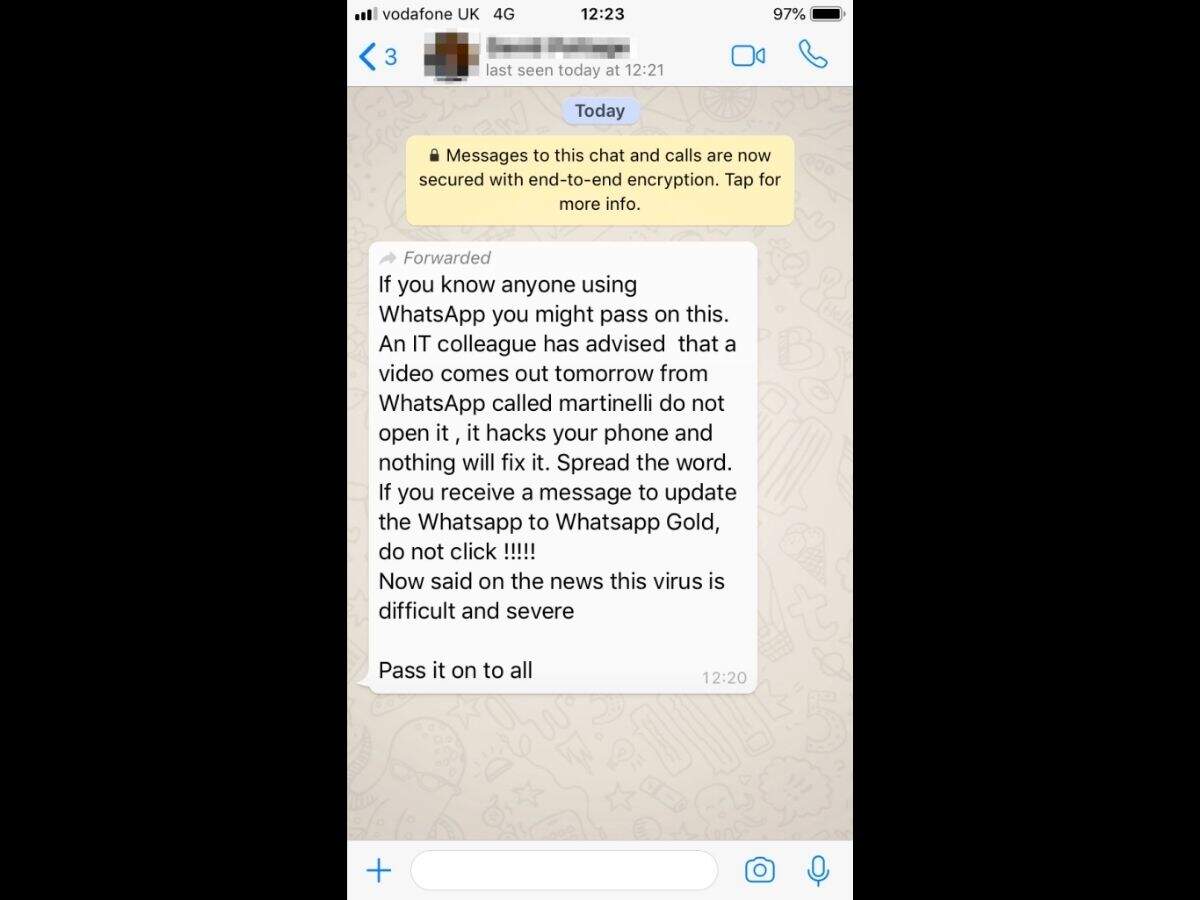 Whatsapp gold is also mentioned in the viral message
The fact-checking site has confirmed that there is no video named Martinelli and is part of a fake chain message running since 2016. Fact checking team said that there is no video named Martinelli, so WhatsApp users are safe. So they have to tell the message sender that it is a chain message and do not forward it.
Reliance Jio's big bang plan, getting bumper data and unlimited calls, along with free offers
But the second part of the message, which is about WhatsApp Gold – that is definitely fine. Whatsapp gold scam messages have been forwarded for almost two and a half years. In it, it was claimed that under the new 'Premium Service', in addition to users, goodies like video calling and new emoji will be available.